We have had a very busy week. We explored circuits and investigated what happened when we changed the voltage of our battery.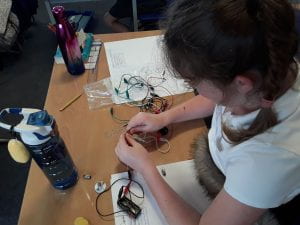 On Wednesday we linked up with MRC for a virtual Maths challenge along with many other Primary Schools in the area. We were given a problem solving challenge. A few children managed to solve it within the time.
During Forest School Willow Explorers have investigated the use of different types of tinder when fire lighting, cooked banana doughnuts and improved their whittling skills!
Four children represented the school at the Memorial Service for the 78th anniversary of the bombing of Petworth Boys School. We learned about primary and secondary resources and explored these to find out more about this key event in our local history.