Autumn has begun, and it has brought some rain!
Despite this, we have still been able to get outside everyday. Willow Explorers have been enjoying participating in Forest School. They have been den building, playing in the river and learning how to tie knots to create a slack line.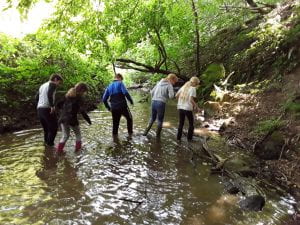 In maths, the children have practiced their skills of rounding and negative numbers.
Mount Everest has been the focus for English, and beginning to think about whether people should be allowed to climb it. We all found out some fascinating facts…ask the children!
After learning about time zones in geography, who could find out the answer to this question: If it is 10AM in London, what would be the time at base camp on Mount Everest?
In science, we have continued building circuits.