We have been working really hard this week in Willow. Here is a little summary of what we have been up to:
We started our new topic this week – 'Were the Mayans civilised?'. We started by reading Hero Twins, a graphic novel based on an ancient Mayan myth. We have been working on this book this week and are going to use it as inspiration to write our own myths over the next couple of weeks. We also looked at the ancient Mayan ritual of sacrifice. We recreated these sacrifices using some of our old teddies . This was heartbreaking and also very fun, but extremely messy!
We also have been working hard in maths this week. We finished off our multiplication and division unit by looking at prime numbers. We had fun creating our own prime number songs. We also started to look at equivalent fractions.
We also begun our Light topic in science. We looked at where light comes from and identified different light sources. We then used Crumble Kits and programmed our own night lights. This was challenging however everyone worked really hard to achieve a working night light. Some even faded, dimmed and changed colour!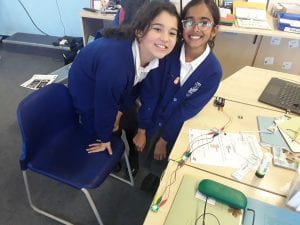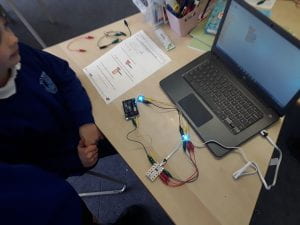 We are looking forward to our trip to The British Museum on Monday, as well as our film making competition on Friday.